Dr Helen Perryman BVetMed MRCVS - Veterinary Surgeon and Owner
 I qualified as a veterinary surgeon from the Royal Veterinary College in 2009.  Since then I have worked at a variety of small animal clinics, in Kent, Warwickshire and Worcestershire.  I have lived in Warwick for the past 9 years and really love the area.
I decided I was going to be a vet aged 10 and loved watching programs such as Animal Hospital and All Creatures Great and Small when I was growing up.  I have shared my home with various 'small furries' over the years, now have a lovely cat (see below) and am looking forward to having a dog when my home situation is suitable.
My particular veterinary interest areas are preventative healthcare, management of long term medical cases, rabbit medicine and behaviour.  I have run the Happy Pets for Life website (now Pawsitive Pet Care) for a few years with the aim to inform and support owners, particularly those with pets suffering from long-term health conditions.  I am now delighted to be able to offer a home visiting vet service, taking the stress out of vet visits for my patients and allowing a more comprehensive service to be provided with more time to spend with my patients and clients.
Outside of work my particular interests are cycling, gardening and skiing.  I am very involved in my church and I see my job as a vet as part of my calling from God.
Rachel Hanlon - Animal Care Technician
I have previously studied Human Medicine in a Student Paramedic capacity, but have since however realised that animals are much cuter than people to treat (and animals are much nicer to cuddle). I enjoy spending time with my own two house bunnies Millie and Milo, and know first hand that having to take them out of the house to the vets is like a Benny Hill scene so I can empathise with each and every one of our clients!
A bit more for you to all know about me is that I play football, I Dance, make lots of Arts and Crafts, I love long walks, the seaside, and spending time with my family and friends.
I hope that I can help you all to feel comfortable when I meet you, and I thank you all in advance for giving your trust to myself to help your loved ones when they need me.
Éowyn - Head of Wellbeing
Éowyn is a blue bi-colour Ragdoll who is my great companion.  She is very good at 'helping' me write up notes on my laptop and providing support on those more challenging days.  She enjoys sniffing my clothes when I return from a visit to find out who I've been seeing.  If you ever receive a rather unintelligible email from me, it is probably from her!
Reception Team based at Verbatim
We have a great reception team based at Verbatim in Berkshire to answer your phone calls.  Having a team on hand means that someone is always available to answer the phone.  All the receptionists are UK based and are very friendly.  They can answer common questions, book appointments and take repeat prescription requests.  For anything else, they will take a brief message and Helen will call you back when she is able to.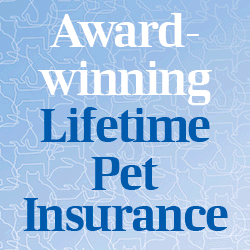 Standard Consultation

£75

Pet wellbeing check or first assessment of an unwell animal. Includes written report with recommendations sent after the appointment

Additional pets seen at the same time

Additional Rabbit or Small Pet

£25